6 minutes reading time
(1189 words)
ARN Health Policy Digest – March 2021
We are pleased to present the March issue of the ARN Health Policy Digest. This member benefit provides updates on health policy and legislative and regulatory developments that may be of interest to rehabilitation nurses.
Confirmation Hearings for HHS Secretary-Designate
On March 18, Xavier Beccera, former U.S. Congressman and California Attorney General, was confirmed as the 25th Secretary of Health and Human Services (and first Latino serving in the role). Becerra was narrowly confirmed by a 50-49 vote in the Senate, with Republican Senator Susan Collins (R-ME) joining nearly all Democratic Senators in advancing Becerra's nomination (Sen. Mazie Hirono did not vote). Becerra previously faced confirmation hearings in both the Senate Health, Education, Labor, and Pensions (HELP) and Finance Committees. As Secretary, Becerra is expected to prioritize the Biden Administration's COVID-19 response, as well as protect and expand marketplace coverage under the Affordable Care Act (ACA), while addressing other key health care issues such as prescription drug pricing, health equity and social determinants of health, and Medicare program solvency.
Nominee for CMS Administrator Announced
On February 19, President Biden announced his nomination of Chiquita Brooks-LaSure to lead the Centers for Medicare and Medicaid Services (CMS). Brooks-LaSure is a former policy official who played a key role in guiding the ACA implementation during the Obama Administration, and most recently was a Managing Director at Manatt Health. Her confirmation hearings have not yet been scheduled in the Senate.
Passage of American Rescue Plan
On March 11, President Biden signed the American Rescue Plan Act of 2021 into law, a $1.9 trillion COVID-19 relief and economic stimulus package passed by the Senate on March 6 and the House on March 10. The massive package, passed via the budget reconciliation process (allowing a slim Democratic majority to advance the bill in the Senate) includes a wide range of policies, including:
$1,400 direct payments to Americans making less than $75,000;
Federal supplemental unemployment insurance ($300/week through Sept. 6);
$160 billion for COVID-19 vaccine and testing programs;
$360 billion in aid to state and local governments;
Significant expansions to ACA subsidies and to federal funding for state Medicaid programs (particularly for home- and community-based services); and much more.
For more information, read a memo prepared by ARN's health policy consultants, Powers Law.
CDC Vaccination Guidelines
On March 8, the Centers for Disease Control and Prevention (CDC) released public health guidelines for individuals who have been fully vaccinated against COVID-19. The guidelines recommend that all individuals should wear a mask and remain at least six feet apart from others in public and continue to wear a mask when gathering with unvaccinated people, but state that it is acceptable to gather indoors without masks with other fully vaccinated people. Read the CDC guidelines.
NCC FY 2022 Congressional Funding Request Letters
On March 16, the Nursing Community Coalition (NCC) sent letters to the House and Senate detailing funding requests for the Fiscal Year (FY) 2022 appropriations process. To confront the challenges posed by the COVID-19 pandemic for the nursing workforce, NCC requests $530 million for the Title VIII Nursing Workforce Development Programs and $193 million for the National Institute of Nursing Research in FY 2022. Read the House and Senate letters.
NCC Welcome Letter to Veterans Affairs Secretary
On March 3, the Nursing Community Coalition sent a letter to the recently confirmed Secretary of Veterans Affairs, Denis McDonough. The letter welcomes Secretary McDonough to his new post and offers the NCC as a resource for the Veterans Administration. Read the NCC letter.
DRRC Recommendations for COVID-19 Health Equity Task Force
On February 19, the Disability and Rehabilitation Research Coalition (DRRC) sent a set of recommendations to Dr. Marcella Nunez-Smith, the chair of the newly formed COVID-19 Health Equity Task Force. The DRRC outlined key policies regarding disability and rehabilitation research priorities relating to COVID-19, the importance of including disability and other demographic data in COVID-related data collection, and support for COVID-specific disability and rehabilitation research at the federal level. Read the DRRC recommendations.
DRRC Comments on NINDS Strategic Planning
On March 15, the DRRC submitted comments on the draft 2021-2026 strategic plan for the National Institute on Neurological Disorders and Stroke (NINDS). DRRC's comments focused on ensuring that diversity and inclusion efforts include people with disabilities; expanding biomarkers and genetic research to include environmental factors, community factors, and other social determinants of health; emphasizing functional outcome measures rehabilitation research; and incorporating quality of life as a key goal of NINDS-sponsored research. Read the DRRC comments.
Biden Administration Expands Eligibility for Vaccination Providers
On March 12, the Department of Health and Human Services announced that additional categories of qualified providers will be authorized to administer COVID-19 vaccines, using the agency's authority under the Public Readiness and Emergency Preparedness (PREP) Act. Nurses, including RNs, APRNs, and LPNs, were previously authorized to administer vaccines; under the new expansions, nursing and other medical students, as well as midwives, paramedics, physician assistants, respiratory therapists, and certain other providers will also be eligible to serve as vaccinators. Read the HHS announcement here.
Energy and Commerce Committee Hearing on the Future of Telehealth
On March 2, the House Energy and Commerce (E&C) Committee held a hearing entitled, "The Future of Telehealth: How COVID-19 is Changing the Delivery of Virtual Care." The hearing focused on the rapid uptake of telehealth during the COVID-19 public health emergency (PHE), and how temporary telehealth authorities could be expanded once the PHE ends. Witnesses and members also noted the importance of beneficiary protections to ensure that telehealth is accessible to all patients, particularly underserved communities, and that access to in-person care remains robust as telehealth is expanded. Read witness testimony and watch the recorded hearing.
Appropriations Subcommittee Hearing on Public Health Infrastructure
On February 24, the House Appropriations Subcommittee on the Departments of Labor, Health and Human Services, Education, and Related Agencies held a hearing entitled, "Ready or Not: U.S. Public Health Infrastructure." The hearing focused on the need to build up and modernize public health infrastructure in the United States to address the needs of the current COVID-19 pandemic as well as future public health needs. In particular, Jennifer Kertanis, Director of Health at the Farmington Valley Health District in Connecticut and president of the National Association of County and City Health Officials, testified to the importance of public health nurses as "the key utility player in the COVID-19 response." Read witness testimony and watch the recorded hearing.
If you haven't already, we recommend that you visit ARN's COVID-19 Resource page on the ARN website for the latest information and resources for rehabilitation nurses.
Did you see something recently that would impact rehab nurses and/or patients? Share your health policy/advocacy news by emailing it to This email address is being protected from spambots. You need JavaScript enabled to view it..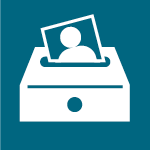 Submit a Member Spotlight!
Recognize a fellow member for noteworthy successes by nominating them for a Member Spotlight!
Learn More