7 minutes reading time
(1352 words)
ARN Health Policy Digest – September 2021
We are pleased to present the September issue of the ARN Health Policy Digest. This member benefit provides updates on health policy and legislative and regulatory developments that may be of interest to rehabilitation nurses.
House Preps Reconciliation Bill
After an August focused on fiscal year 2022 appropriations, House Democrats have pivoted to work on the far-reaching $3.5 trillion reconciliation package encompassing the bulk of President Biden's domestic economic policy agenda. Markups began September 2 on the bill's components, expected to ultimately include significant investments in education, childcare, health care, paid leave, and tax increases on corporations and the wealthy. The House Ways and Means Committee continues to mark up reconciliation items within its jurisdiction, including new Medicare vision, hearing, and dental benefits, up to 12 weeks of universal paid family and medical leave for all U.S. workers, reauthorization of the Health Profession Opportunity Grant program, and a study and eventual rulemaking to establish staffing ratios in SNFs.
Meanwhile the House Energy and Commerce Committee released and is marking up its portion of the reconciliation package, which includes: language to close the Medicaid coverage gap by expanding ACA premium tax credits to enrollees below 100% of the poverty line for the years 2022-2024, and enabling a federal Medicaid program in non-expansion states beginning in 2025; $190 billion in funding to expand home and community based healthcare services; permanent extension of the Children's Health Insurance Program (CHIP); $35 billion for public health infrastructure and workforce; and $3 billion in funding to establish President Biden's proposed Advanced Research Projects Agency for Health (ARPA-H).
Debt Limit and Shutdown Collide
On September 8, Treasury Secretary Janet Yellen sent a letter to House Speaker Nancy Pelosi, refining the Treasury's estimate of when the nation would hit its debt limit to during the month of October. Once all available measures have been exhausted, per Yellen, the country would default on its debt obligations for the first time in its history. The Bipartisan Policy Center, which uses a proprietary accounting model to project the "X date" that the Treasury's extraordinary measures will be exhausted, announced on September 10 that the estimated X date for default is most likely to occur between mid-October to mid-November.
Republicans in both chambers have repeatedly insisted that they will oppose any debt limit increase and argued that Democrats should raise the limit via reconciliation. However, House Majority Leader Steny Hoyer told his colleagues on a September 10 call that he hopes to have a stopgap continuing resolution (CR) on the floor the week of September 20, avoiding a government shutdown on October 1. Although Hoyer did not reveal the length of the CR, Democratic sources said that leadership is considering December 10 as the end date for a temporary measure that could also be combined with language to raise the debt ceiling, funding for hurricane and flood damage in multiple states, Afghan refugee resettlement aid and other priorities. Another strategy under discussion would be to offer a "clean" CR and attach the debt ceiling vote to disaster relief funding instead. Hoyer warned his caucus that additional voting days may be added to the House calendar in October to accommodate the need for action on the debt limit and the timeline for passing a reconciliation bill.
White House Unveils Pandemic Plans
In remarks delivered September 9, President Biden laid out his COVID-19 Action Plan, entitled "Path Out of the Pandemic." The six-pronged strategy focuses on vaccinating the unvaccinated, further protecting the vaccinated, keeping schools safely open, increasing testing and requiring masking, protecting economic recovery, and improving care for those with COVID-19. Using executive authority, the administration will: require COVID-19 vaccination for all federal employees, without an option for periodic testing as a substitute; require COVID-19 vaccines for workers in all healthcare settings participating in Medicare or Medicaid; require employers with more than 100 employees to require their workforces to be vaccinated or be tested weekly for COVID-19; require paid time off for individuals to get vaccinated; and provide COVID-19 booster shots, subject to authorization/approval by the FDA and a recommendation from the CDC Advisory Committee on Immunization Practices (ACIP). The Biden Administration is expected to release regulations implementing the COVID-19 Action plan, including vaccination requirements for Medicare participating facilities, in October.
MedPAC Takes Close Look at Social Risk
During a September 3 meeting of the Medicare Payment Advisory Commission (MedPAC), commissioners debated the importance of two different social risk measures used to determine whether peer-grouping is necessary for all post-acute care providers: the share of fully dual-eligible beneficiaries a provider treats, and the average Area Deprivation Index (ADI) of the communities in which those patients live. MedPAC found that higher social risk scores were not necessarily related to worse provider performance, but the relationship between the two social risk measures and quality of care varied significantly by care setting, with LTCHs, home health agencies, IRFs, nursing homes and other SNFs found to perform differently depending on the risk measure applied.
CMS is currently developing a prototype unified payment system under the value incentive program (VIP) as required by a 2014 law, but post-acute care providers have raised concerns over the timeline for implementation, and MedPAC commissioners suggested that more data is needed to reach a solid understanding of the impact of different social risk factors before submitting their final recommendations to Congress on the new payment model. The draft incentive program presented at the meeting mirrors nursing home payment models recommended by MedPAC in the spring; the unified system would gauge provider performance with a small number of scoring factors, use a high reliability standard to set the minimum number of stays required for scoring, and be designed to minimize so-called "cliff effects" in provider rewards to incentivize improvement.
In a September 1 letter, the American Nurses Association (ANA) urged Secretary of Health and Human Services Xavier Becerra to declare a national nurse staffing crisis in response to the burden placed on hospital systems by the rapid rise in Delta variant COVID-19 cases across the country. The letter makes short-term and long-term recommendations for a whole of government response to strengthen the nursing workforce. Among other priorities, the letter identifies areas where HHS can work with CMS to appropriately acknowledge nurses in reimbursement methodologies and ensure payment equity for nursing services provided to patients. The letter also recommends that HHS provide additional resources including recruitment and retention incentives to bolster the nursing workforce and meet current demands for critical health services, and urges HHS to remove unnecessary regulatory barriers to APRN practice.
Comments on PFS Submitted
ARN offered its comments on the calendar year 2022 physician fee schedule (PFS) proposed by CMS in a September 7 letter to CMS Administrator Chiquita Brooks-LaSure. Emphasizing the wide scope of practice involved with rehabilitation activities and the diverse array of healthcare settings where rehabilitation nurses make up a key part of the care team, the comments draw on real-world experiences treating patients with long-term complications following acute COVID-19 disease. ARN's letter also expresses agreement that the proposed definition of long COVID to include the persistence of symptomology for at least four weeks post discharge is appropriate and supports the CMS proposal to make long COVID a specific qualifying condition for pulmonary rehabilitation services, which would provide greater clarity on access for patients and reimbursement for providers.
If you haven't already, we recommend that you visit ARN's COVID-19 Resource page on the ARN website for the latest information and resources for rehabilitation nurses.
Did you see something recently that would impact rehab nurses and/or patients? Share your health policy/advocacy news by emailing it to Jeremy Scott at This email address is being protected from spambots. You need JavaScript enabled to view it..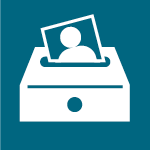 Submit a Member Spotlight!
Recognize a fellow member for noteworthy successes by nominating them for a Member Spotlight!
Learn More