2 minutes reading time
(348 words)
ARN Supports Efforts Urging Public to Wear a Mask to Stop COVID-19 Spread
Last week the U.S. reported the largest single-day spikes of new COVID-19 cases in any country since the pandemic started, with 41 out of 50 states reporting rising infections over the past several weeks. More than 60,500 new cases were reported on Thursday July 9 alone, according to reporting by Reuters.
Given this stark rise in cases and the increased risk posed to health care workers on the frontlines of this pandemic, ARN today joins calls urging the American public to wear a mask and stop the spread of COVID-19.
In a July 6 joint open letter, the American Hospital Association (AHA), American Medical Association (AMA), and American Nursing Association (ANA) encouraged Americans to remain vigilant and work to mitigate the spread of COVID-19 to each other and our loved ones. Simple steps that everyone can take and that are proven to stop the spread of the virus include wearing a mask, maintaining physical distancing, and washing hands.
"The toll of this pandemic is already staggering, and it will take many more months, perhaps years, to truly understand its impact on our country and our way of life. But what is certain – and what the science and evidence are telling us – is that COVID-19 is not behind us and we must resist confusing re-opening with returning to normalcy. Doing so will escalate this crisis and result in more suffering and death," says the AHA, AMA, and ANA joint letter.
As the association representing more than 5,000 professional rehabilitation nurses and 13,000 Certified Rehabilitation Registered Nurses (CRRNs) across the country, ARN wholeheartedly endorses and supports this message.
"Rehabilitation nurses are working around the clock to care for patients following disabling injury or chronic illness, including an influx of patients rehabilitating from COVID-19," says ARN President, Barbara J. Lutz, PhD RN CRRN PHNA-BC FAHA FAAN. "Safeguarding the health and well-being of these nurses by taking steps to stop the spread of COVID-19 is everyone's responsibility."
Rehabilitation professionals seeking COVID-19 resources, including a free course about preparing for COVID-19 patient admissions and patient care in rehab facilities, can visit rehabnurse.org/coronavirus.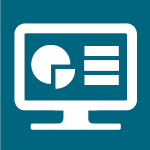 Learn Essential and Best Rehab Practices
The PRN Online Course is all-new, developed by nurses, for nurses.
Learn More