7 minutes reading time
(1382 words)
Health Policy Digest – October 2021
We are pleased to present the October issue of the ARN Health Policy Digest. This member benefit provides updates on health policy and legislative and regulatory developments that may be of interest to rehabilitation nurses.
ARN Backs Safe Staffing Provisions
In a September 20 letter to Senate and House leadership, the Senate Finance Committee, and the House Ways & Means Committee, ARN President Patricia Quigley called attention to the importance of funding for minimum nursing staff-to-resident ratios in skilled nursing facilities nationwide, and encouraged legislators to continue their work to develop safe staffing levels as part of the forthcoming Build Back Better Act. Citing the link between inadequate staffing levels and poor patient outcomes, and the results of a recent Government Accountability Office study which found only one quarter of SNFs frequently met minimum staffing levels needed to ensure high quality care, the letter requests speedy investment in safe staffing minimums to help stem the nationwide nurse staffing crisis and improve patient care. Along with the benefits to patient safety and quality of care, the letter also stresses the positive impact of adequate staffing on nurses' overall job satisfaction and the ability of SNFs to retain their skilled nursing workforce.
Year-End Reconciliation Outlook
President Joe Biden and congressional Democrats are nearing consensus to move ahead on the Build Back Better reconciliation package before the end of the year, after weeks of negotiations on the size and scope of the final bill between progressives, moderates, Senate and House leadership, and the White House. In response to concerns raised by moderate Democrats in both chambers regarding the overall cost of the legislation, Biden has narrowed his expected top line from $3.5 trillion to the $1.9-2.2 trillion range, and several significant health programs are the subject of an ongoing intraparty debate on cost, duration, and whether to cut some policies entirely. Biden requested a House vote on the Senate-passed bipartisan infrastructure bill and a "public agreement" from Democrats on an outline for the reconciliation package before he departs for a European trip on October 30; both Speaker Nancy Pelosi (D-CA) and Senate Majority Leader Chuck Schumer (D-NY) have been publicly bullish on the progress of the internal negotiations, and Pelosi has said the House will vote on the infrastructure bill by October 31.
Senate Appropriators Release 2022 Bills
On October 18, Senate Appropriations Committee Chair Patrick Leahy (D-VT) released the nine outstanding fiscal year 2022 appropriations bills, setting the stage for negotiations with the House on a year-end spending bill; lawmakers must either pass the remaining appropriations bills, or pass another continuing resolution before midnight on December 3 to avert a government shutdown. After the Energy & Water, Military Construction and Veteran's Affairs, and Agriculture and Rural Development appropriations bills cleared the committee on a bipartisan vote in August, progress slowed due to disagreement between Democrats and Republicans over defense and non-defense discretionary increases. In total, the twelve bills provide a 13 percent increase for non-defense discretionary programs and a 5 percent increase for defense programs, and Republican appropriators have maintained the two should receive an identical increase. A topline summary of all nine bills prepared by the chairman's office is available here. Individual bill texts, bill summaries, and explanatory statements are available here.
The proposed Labor, Health and Human Services, and Education appropriations bill recommends an increase for the National Institute on Disability, Independent Living, and Rehabilitation Research of $6 million over the FY 2021 enacted level, for a total of $118,970,000 in FY 2022. The bill also recommends an increase of $5 billion for the NIH, $2.4 billion of which would be set aside to create the Advanced Research Projects Agency for Health (ARPA-H); an increase of $88 million for the National Institute of Child Health and Human Development for a FY 2022 total of $1.68 billion; an increase of $272 million for the National Institute of Neurological Disorders and Stroke for a FY 2022 total of $2.8 billion; a $2 million increase for the Traumatic Brain Injury program at the Administration for Community Living; an increase of $1.85 billion for the Centers for Disease Control & Prevention, including $1 million dedicated to concussion surveillance; and an increase of $150 million for CDC social determinants of health program.
​OMB Reviews Vaccination Rules
A rule promulgated by the Centers for Medicare & Medicaid Services that would require all staff at federally-run healthcare facilities to receive a COVID-19 vaccine is pending review by the White House Office of Management and Budget. The rule, entitled "Omnibus COVID-19 Health Care Staff Vaccination Interim Final Rule," was submitted to OMB for final review on October 8, followed on October 12 by a parallel final rule from the Occupational Safety and Health Administration, "COVID-19 Vaccination and Testing Emergency Temporary Standard Rulemaking," which would mandate private businesses employing 100 people or more to require all employees to either be vaccinated or undergo weekly diagnostic testing for COVID-19. Although OMB determines its own timeline to review regulations, both pending rules are expected to be approved soon and go into effect upon their publication in the Federal Register.
NAM Examines Future of Nursing
The National Academy of Medicine has published a report entitled "The Future of Nursing 2020-2030: Charting a Path to Health Equity." Sponsored by the Robert Wood Johnson Foundation and authored by an expert ad hoc committee under the auspices of the National Academies of Sciences, Engineering, and Medicine, the report presents a vision for the nursing profession to meet the nation's anticipated health and social care needs over the coming decade. Building on the work of the Future of Nursing Campaign for Action, the report considers the current state of science, technology, as well as the new challenges in clinical care and education imposed by the ongoing COVID-19 pandemic. Among other key findings, the report examines the role of nurses in addressing social determinants of health and reducing health disparities, in addition to the education and training resources necessary to maintain a diverse, highly-skilled nursing workforce into the 21st century.
CPR Offers Inpatient Rehabilitation Comments
On October 8, the Coalition to Preserve Rehabilitation submitted comments on the proposed Review Choice Demonstration for Inpatient Rehabilitation Services Interim Final Rule (IRF RCD) to CMS and OMB. ARN joined with twenty-seven other health groups to urge the withdrawal of the proposed Review Choice Demonstration, which would subject IRFs to a 100% pre-claim or post-payment review for their Medicare claims. The signatories raised concerns that the proposal will have significant negative consequences for patient access to rehabilitative care, and disproportionately affect Medicare beneficiaries with disabilities or chronic conditions. Specifically, the comments raised highlight the danger of creating a "gatekeeper" effect on IRF admissions, decreasing access to care in the short and long-term, discriminating against beneficiaries with conditions that are not considered typical of IRF care, and diverting beneficiaries away from necessary IRF services into less intensive post-acute care settings that may result in worse patient outcomes.
Health Groups Support VA Standards of Practice
ARN and thirty-three other signatories joined an October 7 letter to the Department of Veterans Affairs expressing strong support for the development National Standards of Practice for the VA healthcare workforce. The coalition of health organizations urged the VA to ensure that such standards do not put unnecessary restrictions on qualified providers and their scope of practice and argued in favor of developing standards that allow non-MD/DO providers to practice to the top of their scope within the VA system. The changes would help the VA address recruitment and staffing challenges, especially in rural and underserved areas with limited facilities, and improve collaboration with providers across state lines, in addition to increasing veterans' access to care and decreasing VA wait times.
Did you see something recently that would impact rehab nurses and/or patients? Share your health policy/advocacy news by emailing it to Jeremy Scott at This email address is being protected from spambots. You need JavaScript enabled to view it..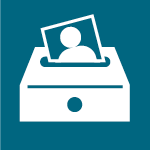 Submit a Member Spotlight!
Recognize a fellow member for noteworthy successes by nominating them for a Member Spotlight!
Learn More