2 minutes reading time
(300 words)
ARN and Encompass Health Enter Second Year of Institutional Membership Partnership
ARN is excited to announce plans to renew Encompass Health as an institutional member for the year 2021-2022. Established in 2020, this partnership allows ARN to enhance its advocacy for rehabilitation nursing and the improvement of healthcare delivery.
One of the pillars of ARN's 2020-2023 strategic plan is to establish and expand strategic partnerships that promote nursing principles to improve patient care. ARN will provide additional discounts on ARN resources as well as simplify the membership renewal and conference registration processes for those included in the institutional membership. We're hoping to support Encompass Health and its staff through our extensive set of nursing education and resources. Additionally, Encompass Health will do their best to promote the practice of rehabilitation through the commitment and dedication of each and every nurse that is a part of the team.
Mary Ellen Hatch, the Vice President of Nursing Operations at Encompass Health and a member of ARN's Board of Directors, stated in a 2020 blog post that "There are 2.9 million registered nurses in the U.S., and less than 1% of them are certified rehabilitation registered nurses. As the nation's largest provider of post-acute rehabilitation services, it's essential that Encompass Health advocate for rehabilitation nursing. This partnership with ARN, which is known as the premier professional organization for rehabilitation nursing, is one of many ways we are doing just that."
ARN is looking forward to another year of collaboration with Encompass Health as an institutional ARN member. Together we can better advocate for rehabilitation nursing and advance the specialty. We're encouraged at the opportunity to strengthen the spread of ARN's mission in one of the United States' largest providers of post-acute healthcare services.
If your health system/institution is interested in learning more about this program or partnering with ARN, fill out an interest form.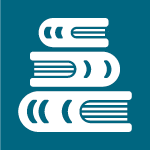 Enhance your rehabilitation nursing knowledge
Purchase ARN courses and tools today to strengthen your professional development.
Visit Store