3 minutes reading time
(545 words)
ARN Celebrates Nurses Month this May
The Association of Rehabilitation Nurses (ARN) joins the American Nurses Association (ANA) in celebrating Nurses Month this May. While nurses deserve to be recognized more than just one month or a week out of a year, ARN would like to take this time to acknowledge the impact that rehabilitation nurses make throughout the year.
May is also Mental Health Awareness Month. In line with the ANA's first week of Nurses Month of self-care, ARN joins the conversation to support our rehab nurses in ways to improve your self-care and remind you to put yourself first.
Treat yourself to CNE at a discounted rate. Because you rock, members and non-members can enjoy ALL of our content in the ARN Learning Center until May 31.

Use the code NURSESROCK23 for a 10% discount on everything* in the ARN Learning Center.
*discount does not apply to the CRRN exam application, CRRN renewal, or the CRRN Practice Test.
As May also marks Mental Health Awareness month, the importance of mental health for nurses cannot be overstated. Rehabilitation nurses play a crucial role, providing essential care and support to patients and their families in various settings. However, the demanding nature of rehabilitation nursing work, combined with long hours, high-stress environments, staffing issues, and so much more, can take a toll on your mental well-being - whether you recognize it or not.
Read through 9 different ways to maintain a healthy well-being through your busy schedule.
Give a virtual high-five to one of your fellow nurses in our Member Spotlight. Tell us why they deserve to be highlighted not just this month, but throughout the year. We will feature these members in Pulse and on our social media channels.
Do you have someone in mind who would be deserving of an ARN Member Award? On May 15, ARN's Member Awards applications will open. Supervisors, colleagues, or family members can submit nominations. Some awards are self-nominating, so if you know you worked hard this year - let us know! See the awards and scholarships that will be available on May 15.
Share your "Little Wins of the Week" in ARN's Open Forum in Members Circle, available only to ARN members. Every Friday, we are encouraging our members to stop and celebrate a win of the week. This can be anything as small as Starbucks getting your coffee order right to a major breakthrough with a patient. We encourage you all to share, comment, and reflect on your week!
Each one of our members has a unique story to tell. The Rehabilitation Nursing Journal (RNJ) is opening its doors to writing your personal stories. Please email Editor-in-Chief, Pam Larsen, your story concept for consideration (This email address is being protected from spambots. You need JavaScript enabled to view it.). Hear from Pam about the selection process and more, here.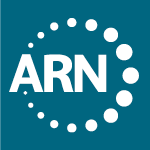 2023 Annual Conference
Presented both virtually and in-person at the Rhode Island Providence Convention Center in Providence, Rhode Island, we look forward to sharing more information with you about the speakers, presentations, and more.