6 minutes reading time
(1122 words)
Beyond Accreditation: Using CARF Standards for Continuous Quality Improvement
In March 2020, the Garnet Health Medical Center (GHMC; formerly the Orange Regional Medical Center), received notice that it had earned Commission on Accreditation of Rehabilitation Facilities (CARF) accreditation based on CARF's recent survey. The 3-year accreditation is for the medical center's inpatient rehabilitation program and the report identified no recommendations—an accomplishment achieved on only 3% of CARF surveys.
We spoke with ARN member Carmella Pistone-Halpern, MA NEA-BC CRRN, nursing director of inpatient rehabilitation at the medical center, to learn more about this incredible achievement.
Getting to know CARF
CARF, an independent, nonprofit accreditor of health and human services, has developed quality standards that are considered a roadmap for effective quality practices. Its accreditation process assesses organizations against these internationally recognized standards during an onsite survey conducted by peer surveyors, and earning accreditation indicates that the healthcare provider is committed to continuous performance improvement.
"CARF (accreditation) is the hallmark of excellence for rehab," Pistone-Halpern said. "(It) will push you to do things more thoroughly (because) you aren't just meeting standards, you're making them the best standards for your patient population."
Pursuing CARF accreditation
CARF accreditation is both a defining standard of excellence and a motivator when it comes to rehabilitation nursing.
"If you are a dedicated rehab unit in a medical center, you may not have a like unit to partner with for preparation for CARF," she said. "Maintaining CARF standards helps you keep up on your nursing standards for best practice and constantly refortifies why you picked rehab as your area of specialty."
According to Pistone-Halpern, reviewing CARF's quality requirements pushes her staff to identify aspects of the standards that they can put into place immediately and those they can customize for their own unit. This, in turn, improves staff engagement, morale, retention, and safety, and makes the unit a better place for both staff and patients.
"We are at work almost more than we're at home, especially with what (we're going) through now" Pistone-Halpern said. "Even if you're not on a COVID unit, we're all facing challenges together and we're all dedicated to the hospital. We know we're backed by CARF standards, and that gives us the knowledge that we're trying the best we can."
In addition to providing internal validation, CARF accreditation shows others that you are constantly striving for greatness. "Patients and families are very astute," Pistone-Halpern said, noting that she has been asked by patients and families if her unit is CARF certified. "If I were looking (for a healthcare practice), I'd be looking for CARF standards."
Preparing for the CARF survey
Although her unit is small, it was able to send five staff members to the ARN REACH 2019 conference, which Pistone-Halpern says was a huge asset for the unit's preparation for the CARF survey. The ARN meeting was in October and the survey was to take place in February 2020, so staff attended many CARF-specific sessions with accreditation in mind.
"It was an exhilarating feeling!" said Pistone-Halpern. "It was amazing to be able to talk about our 24-bed unit and our accomplishments directly with the president of CARF. There is a real (sense of) comradery in talking to so many other nurses, and you're really speaking with the top echelon of nurses."
Pistone-Halpern noted one standout session that offered tips for improving harms reduction tracking. "The surveyor that presented (the session) gave us insights on how it should look and how to maintain it," Pistone-Halpern said. "I came away understanding how to implement (the improvements)."
After the meeting, Pistone-Halpern and her colleagues "came out proud, rejuvenated, and ready for the CARF survey. We were reenergized!" she said.
Implementing changes and empowering the unit
Gaining insights from the meeting or other resources is great, but Pistone-Halpern acknowledges bringing that information back to the unit and implementing it in practice can be challenging.
"It's nice to get validation by going to seminars. If you have some 'ahas' that's great, but it's just wonderful to have additional support and resources to be able to refer back to," Pistone-Halpern said. "We printed and laminated all of the posters that were presented at the conference for our unit. For example, we read a poster about adding orange aroma therapy into the medication room where medication management is facilitated and we implemented that. We are reviewing and adapting recommendations for any aspects of care that were presented at the conference to see if they will foster evidenced-based practice here on our unit."
In addition, Pistone-Halpern noted the importance of turning such information into protocols and policies to ensure nurses are empowered to use it. Her own unit purchased ARN's Clinical Care Tools for Continence Care in the poster format, put it into policy, and bought a supporting book for each nurse to ensure staff had those resources at their fingertips.
Having such resources helps Pistone-Halpern and colleagues work together to anticipate next stages in a patient's health care trajectory. "During handoffs, you can say, 'This happened, so let's look at the resources to see what they indicate may happen next, so that we're prepared for it in the next 24-hour shift,'" Pistone-Halpern said.
Staying accredited

Though the GHMC unit has been CARF accredited for more than 20 years, the organization's commitment to the standards extends well beyond the unit being surveyed. As a highly interdisciplinary unit where departments frequently intersect, the rehabilitation unit received plenty of support from GHMC's medical director, board members, and executive team during accreditation—a board member, and recent recipient of rehabilitation care, was even at the CARF survey to represent the patient perspective.
"The essence of CARF is not meeting the standard and moving through—it's wanting the best for your patients and constantly achieving the best care possible, which will be best for patients," Pistone-Halpern said. And despite receiving accreditation with no recommendation, she says her unit will continue to constantly strive to do better, always.
"We strive for the best integration and implementation of CARF standards; it makes you better," Pistone-Halpern said. "Being exposed to CARF leaders at the REACH conference was valuable beyond measure and made it real to staff. We went to every session related to CARF." And the value is multiplied when several staff members attend together, she said. "We all got something different out of it. You have your own perspective and you bring that back to help the team."
Although her unit used the REACH conference as an opportunity to learn more about CARF's standards, according to Pistone-Halpern, attending has benefits far beyond any accreditation: "Going to conference rejuvenates you; it shows you what's coming directly from your colleagues in a highly specialized field. Our work is about quality of life—and it doesn't get more important than that."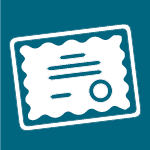 Get your CRRN in 2021
The next opportunity to take the CRRN exam is June 2021. Apply by April 15 (or May 1 with a late fee).