1 minute reading time
(219 words)
Earn CNE credits with RNJ's Stroke Collection
This 8 article collection from ARN's Journal, Rehabilitation Nursing, details the impacts, both psychological and physical, of stroke, while containing research and clinical articles that focus on stroke survivors and their family caregivers.
The newly published collection provides content on relevant topics including SAFE medication management tips for patients. SAFE (Systematic, Accurate, Function, Effective) medication management is crucial for the patient, family, and caregivers post-stroke. Teaching medication safety can decrease the negative effects of stroke and improve a patient's well-being.
Supplemental therapy practices for stroke patients are also highlighted in this collection. Activities like Tai Chi and Leisure Art-Based Creative Engagement (LACE) have shown promise to be beneficial to stroke patients regarding improving overall function and well-being as well as balance outcomes.
Can psychoeducational techniques help motivate couples post-stroke? The collection details ways nurses can assist post-stroke couples and provides a comprehensive view of intimacy and post-stroke sexual well-being.
Unlock full journal access by becoming an ARN member
​
One of the benefits you receive when joining ARN is a subscription to our Rehabilitation Nursing journal (RNJ), ARN's bi-monthly, peer-reviewed nursing journal. RNJ features in-depth articles on current practice issues, research and its implications, editorial features, and news about products and services for individuals with disabilities or chronic illnesses.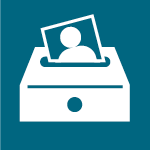 Submit a Member Spotlight!
Recognize a fellow member for noteworthy successes by nominating them for a Member Spotlight!
Learn More