8 minutes reading time
(1596 words)
Meet the ARN Fellows
The ARN Fellowship Program launched in 2019 to celebrate the Association's 45th anniversary. The inaugural class of fellows included 15 long-standing members of ARN. The ARN Fellow Designation (FARN) is the most distinguished level of membership, as well as a public hallmark of professional esteem.
Nurses who have demonstrated outstanding leadership in rehabilitation nursing and have provided notable contributions, service, and commitment to the specialty and the Association can apply to be a Fellow of ARN. Areas considered for the distinction include participation and leadership in ARN, consultation, research, education, practice, administration, advocacy, and public service.
The 2020 application window for the Fellows designation is open through July 1, 2020! Join these esteemed colleagues as a Fellow of ARN. Apply now!
Meet your inaugural class of Fellows:
Crystal Barker, MSN RN-BC PHN CRRN FARN, has been a member of the Los Angeles/Orange County Chapter of ARN since 1996. Crystal has been an advocate, mentor, and role model for many people, encouraging them to join ARN at the national and local levels. With her encouragement, there have been 12 nurses from her chapter to be recognized with ARN Role Awards throughout the years. To quote her sponsors, Crystal is reliable, consistent, and always able to give excellent feedback. She is innovative, progressive, and responsive to the changing times in healthcare trends.
Michelle Camicia, PhD RN PHN MSN CRRN CCM NEA-BC FAHA FARN, has been a member of the Northern California Chapter of ARN since 1999 and has been an active member on the national level since 1998. Michelle has sat on several ARN committees, served on the Rehabilitation Nursing Journal Editorial Board, and served as ARN president in 2013. Her sponsors commend Michelle for creating a work environment that engenders loyalty and inspires them to become contributing members of the rehab community. They say Michelle is the embodiment of leadership with the ability to have a vision for the future, turning vision into action, inspiring others to join her efforts, and being an exemplar for others to emulate.
Grace Campbell, PhD MSW BSN CNL CRRN FARN, has been a member of the Southwest Pennsylvania Chapter for 20 years and is currently serving on the ARN Board of Directors. Her impact on rehabilitation nursing is characterized by integrating rehabilitation nursing excellence with an academic career as a rehabilitation researcher, professor, and advocate. Grace's sponsors applaud her as a leader and policy influencer whose admirable voice, vision, and scientific inquiry have significantly benefited cancer and stroke survivor function, safety, and quality of life.
Norma Clanin, RN MS CRRN-R FARN, has been a member of ARN and the Central Ohio Chapter since the late 1970s. She states her most important contribution to rehabilitation nursing is the education and training of nurses and students in the values, skills, and theory of rehab nursing. Norma's sponsors admire her ability to advance the science of rehabilitation nursing through an inquisitive approach to the practice and encouragement of the next generation of nurses.
Kathy Clark, MSN RN CRRN FARN, has been a member since 1989 when she became a CRRN. She has served on the ARN Board of Directors and the board of the Georgia Chapter of ARN in many different positions. Kathy's sponsors appreciate the work and dedication she has provided to ARN over the years with the committees, task forces, products, and projects she has been a part of. They say that Kathy has a kind, welcoming approach to sharing knowledge and expertise and is an excellent role model, mentor, and colleague.
Sally Ann Gutierrez, MSN RN CRRN CNRN CBIS FARN, has been an active member of the Southeast Texas Chapter of ARN since 2003. She began her work on the national level as a member of the CE Review Panel in 2001, a role she held for 8 years. Sally's sponsors highlighted her contributions to the Spanish patient population, ensuring there were no barriers (health literacy) in providing all education and training to make them successful in their rehabilitation journey. Her prolific rehab career and long tenure as an educator has been instrumental in shaping the next generation of rehabilitation nurses locally and internationally.
Donna Jernigan, MS BSN RN CRRN FARN, was president of ARN in 2009 and has been a member of the Greater North Carolina Chapter of ARN since the late 1990s. Donna began her career as an LPN rehab nurse in the late 1970s. As her career grew and she earned her certification, her passion for ARN and the role of mentorship was pivotal in encouraging chapter growth and participation. Her sponsors state that Donna's strong foundation in fundamental rehabilitation nursing principles and concepts, combined with her outgoing and approachable personality, make her the ultimate resources to all rehabilitation nurses.
Tiffany LeCroy, MSN RN CRRN FNP-C ACNS-BC FARN, has authored portions of the ARN Core Curriculum since its 5th edition and served as the chair of the Conference Planning Committee in 2018. Tiffany attributes ARN with the opportunity to grow her career, meet and collaborate with colleagues, and provide the best care for patients with disabilities. Tiffany's sponsors commend her ability to articulate scholarly, evidence-based nursing-focused procedures that rehab nurses across the world can use to standardize and enhance practice.
Kristen Mauk, PhD DNP RN CRRN GCNS-BC GNP-BC FAAN FARN, is a past editor of the Rehabilitation Nursing Journal. She has participated in several committees and as a writer in ARN publications and courses, including the Core Curriculum and Principles of Rehabilitation Nursing Course. Her sponsors highlighted her outstanding ability to synthesize and disseminate essential evidence-based knowledge to provide quality care of older adults and those patients and families requiring interdisciplinary rehabilitation care. This is evidenced by her contributions to editing, authoring, or co-authoring more than 60 books and articles.
Karen Preston, RN PHN MS CRRN FIALCP FARN, has been a member of ARN since the late 1970s. She began presenting at ARN's annual conference and other educational conferences in 1981, became a CRRN in 1984, and served on the Board of Directors shortly after earning her certification. According to her sponsors, Karen is a consummate professional and tireless worker on behalf of the disabled community and rehabilitation nurses internationally. They value Karen's ability to bring her expert rehabilitation nursing knowledge to settings outside of traditional rehabilitation nursing practices, embodying the notion that rehabilitation is a philosophy, not a setting.
Patricia Quigley, PhD MS MPH BS APRN CRRN FAAN FAANP FARN, will tell you she has been a rehab nurse for 100 years! She has been a member of ARN since 1977 and has been active in education, advocacy, and organizational leadership and currently serves on the Board of Directors as president-elect. Her sponsors highlighted her impressive and unique program of influence on falls and fall injury prevention. Pat participates in many professional organizations, widening her scope of influence. As a nurse scientist, she has been awarded more than $7 million in research grants and $13 million in research center grants, and has published more than 120 peer-reviewed manuscripts, book chapters, policy papers, national toolkits, and media products. She is committed to research, research translation, clinical programs in fall prevention and management, rehabilitation outcomes, and shaping the practice of rehabilitation nursing.
Jill Rye, DNP RN CRRN CNL FARN, currently serves as ARN's Lead Nurse Planner and chair of the Continuing Education Provider Unit (CEPU) Committee. She has served on the task force to develop ARN's Competency Model, as an ARN member of the Board of Directors, and as an author in the 7th and 8th editions of the Core Curriculum. Jill's sponsors applaud her for her commitment to gathering data for clinical research and the sharing of evidence-based practice standards with colleagues and others to improve the healthcare outcomes of individuals with disabilities and chronic illnesses.
Ann Smith, PhD RN APRN-ANP CRRN FARN, has been a member of ARN since the late 1980s and is a founding member of the Central Ohio Chapter. To Ann, rehab is just a way of life! She is driven by the transference of knowledge of the principles of rehabilitation nursing that improve the lives of those requiring rehabilitation and to progress the discipline. Ann's sponsors noted her ability to weave rehabilitation content, values, and skills into the various undergraduate and graduate courses she teaches.
Margaret Williams, PhD RN MSN CRRN FNP-BC DDP FABDA FARN, has been presenting at ARN's annual educational conference since the early 2000s. She is passionate about advocacy for individuals with disabilities and has made strong contributions to ARN by serving on peer review committees and authoring work in ARN products, such as the 8th edition of the Core Curriculum, Principles of Rehabilitation Nursing Course, and is a member of the Continuing Education Provider Unit (CEPU) Committee. Margi's sponsors call her a trailblazer who has contributed immensely to the field of rehabilitation nurses as a staff nurse, nurse practitioner, educator, researcher, and inventor.
Wendy Wintersgill, MSN RN ONC CRRN ACNS-BC FARN, is a current member of the ARN Board of Directors and has participated in many committees on the national level, including serving as chair of the Conference Planning Committee in 2017 and the task force that developed ARN's Competency Model in 2014. She has also been an active member of the Greater Philadelphia Chapter of ARN since 1995. Wendy has a knack for translating evidence to practice and serves as a role model and mentor for others, striving to help with investigation through research and improving outcomes for patients. Wendy's sponsors highlighted how her passion for rehabilitation shows in her research, dedication, advocacy, and sharing of education.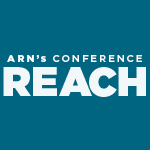 Did you miss REACH? Get access to the top 14 sessions from the conference!
The most popular content from REACH is now available. Learn more about how you can gain 14.5 CNEs and learn the latest in rehab nursing.