4 minutes reading time
(734 words)
Our Days of Thanksgiving, Together
In her final message as ARN's 2020-2021 President, Dr. Patricia Quigley reflects on the past year and looks ahead to a month of gathering at ARN's upcoming Rehabilitation Nursing Conference and during the Thanksgiving holiday. The conference will take place virtually November 10-12.
Dear Colleagues,
We greet November and the joys and gifts it brings. This month, we celebrate community, advanced education, and renewal, because on November 10 we will convene our 47th Annual Rehabilitation Nursing Conference.
This conference—the only time that we all join together from across the world—is a truly unique virtual event designed specifically for you to renew your energy, acquire new knowledge, participate in special interest groups, and network with colleagues. You still have time to register.
At the conference, we will celebrate ARN's new members, CRRNs, career achievements, awards, and Fellow inductees. We will also induct Dr. Jill Rye as our new president, along with the 2021–2022 Board of Directors, celebrating the launch of their service to ARN.
Following our conference, we will celebrate Thanksgiving with family and friends. This year will truly be special because the pandemic kept so many of us physically separated last year. I know this Thanksgiving holiday will be ever so special for you.
As I reflect on this year, I find myself thinking of the wish I made in February: May the loss of this disease slow to few and the hope of vaccines speed toward life-sparing. So much loss of life has occurred between then and now, and even as COVID-19 vaccinations became available, a new variant emerged. But now, hope again carries us to the slowing of disease and death with the increased number of people vaccinated across the world. I wish joy, good health, and wellness to you and your family this holiday season.
I also share my deepest gratitude for the honor of serving you as president, to represent you, to be a voice for you at the highest level of elected service in ARN. I have cherished every moment since my installation on October 22, 2020, to this day, October 31, 2021—375 days, 9,000 hours, 540,000 minutes that I have respected and honored the depth of my service to you, embracing our legacy, our today, and our tomorrow.
I have served as a Director on the Board from 2016 to 2019, President-Elect from 2019 to 2020, and now President from 2020 to 2021. Five years of continuous service, giving, and learning, and I am not done. Following my term as President, according to our Bylaws, I will assume the chair of the ARN Nominating and Leadership Development Committee from 2021 to 2022. And even then, I will not be done. As long as I have sound mind and breath, I will serve ARN through membership and invitations. I have been a member since 1977 and always will be. And in my passing, I will still give to ARN through planned gift giving.
So, as I think of me, I think of you. This is who I am, always thinking of you. I knew as a little girl that I was meant to be a nurse, and I chose to be a rehabilitation nurse. You and I know that to advance rehabilitation nursing's cause is our shared mission. This is why we hold the future of nursing in our hands. This is why we are members of ARN. I know this about you from every email, phone call, and Zoom meeting we have shared. This is our cause, our mission. We are mission-driven on behalf of all those in need of rehabilitation. This cause is what keeps me here—my long-haul. I am always thinking, "What more can I do to make tomorrow even better than today?"
I wish for you the same gifts of community, building and cherishing relationships, learning and sharing knowledge, and influencing the practice of rehabilitation nursing today and tomorrow.
One of my favorite quotes comes from Florence Nightingale: "Let us never consider ourselves finished nurses. We must always be learning all of our lives."
I invite you to give all that you can, while you can, to this great profession. I am, and I will.
Let us all give Thanks for being a nurse and know that we are here for each other.
With a grateful heart,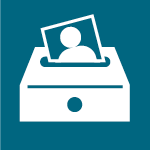 Submit a Member Spotlight!
Recognize a fellow member for noteworthy successes by nominating them for a Member Spotlight!
Learn More