2 minutes reading time
(469 words)
Recent RNJ Editorial Provides Insight on Self-Care and Gratitude
Gabrielle P. Abelard, DNP PMHNP PMHCNS-BC RN and Terrie Black, DNP MBA CRRN FAHA FAAN recently published an editorial in Rehabilitation Nursing, the official journal of ARN, about self-care and gratitude in the context of the COVID-19 pandemic. The editorial, which is accessible to all ARN members, is published in the May/June 2021 issue of RNJ. Access the full article >
COVID-19 and Mental Health

​
"Prior to COVID-19, mental health disorders were not prioritized as a medical condition but rather often overshadowed by the stigma that has prevented so many from seeking services," write Abelard and Black. "Throughout the pandemic, increased awareness and open discussion of mental health well-being is starting to occur more frequently."
The authors continue their article by emphasizing the value of a biopsychosocial approach when providing care and note that this approach can also be useful to rehab nurses in their personal lives as they continue to face challenges related to the ongoing pandemic.
Self-Care Strategies
Abelard and Black site a recent survey of nurses that found more reported being 'very' or 'somewhat' burned out during the pandemic—37% as compared to 12% before the pandemic began. To combat this burnout and the stress that the pandemic is causing nurses, Abelard and Black share self-care strategies that can help improve nurses' emotional and physical well-being. The list includes physical strategies like eating balanced meals, staying hydrated, and stretching between online meetings as well as mental health strategies, such as reading a book, taking a walk, starting each day with gratitude. Read the article for a full list of ideas >
Looking Ahead with Gratitude

​
The authors provide one of their 8-year-old niece's wise and succinct definitions of gratitude as "when you turn a negative into a positive." They go on to write, "Reflecting on this simple description of gratitude can help us realize how important it is for us as nurses to stop, reflect, and be grateful each and every day. In addition, we must incorporate self-care strategies into our daily routines to be the most helpful not only for our patients but for our families and ourselves, as well."
Nurses who are seeking additional self-care resources can visit ARN's COVID-19 resources page to learn about freely accessible tools, like the ANA COVID-19 Self-Care Package.
RNJ

Access is a Benefit of ARN Membership
Rehabilitation Nursing Journal (RNJ) is an internationally respected, peer-reviewed journal and one of ARN's top member benefits. RNJ features in-depth articles on current practice issues, research and its implications, editorial features, and news about products and services for individuals with disabilities or chronic illnesses. If you have content that you think would be a good fit for RNJ, consider submitting a manuscript.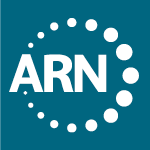 Join Your Specialty Organization
Become an ARN member today to achieve your professional goals as a rehabilitation nurse
Learn More