3 minutes reading time
(562 words)
REflections of You: Happy Nurses Month
ARN Board of Directors President, Maria Radwanski, MSN RN CRRN CMGT-BC FARN, uses this Nurses Month's theme of showcasing descriptive "re"hab nursing verbs and adjectives in action to describe our members and community. Radwanski goes on to discuss "The Present, the New, and the Future of REhabilitation Nursing" in her letter to the membership for this Nurses Month, below.
Spring is such a promising season! I enjoy this time of year of increased daylight, warm air, fun gatherings out-of-doors for Mother's Day, graduations, and picnics. Celebrations, the end of journeys, and the promise of new beginnings always lead me to optimistic thoughts about the future. For example, I am excited about celebrating the fresh new faces of graduate nurses embarking upon their careers and beginning a promising clinical practice in the REhabilitation nursing specialty. Is there a better place to start in nursing!? It's fulfilling to mentor and watch others grow into their own. I hope you are eager to share the expert skills that you possess.
You, my colleagues, and my friends are REspected and I want to take a moment to REflect on all that defines you. You have competence, skills, and a REsilient character that overcomes many challenges every day to meet the specific needs of your patients. You also stand as a celebrated REpresentative of the most trusted profession. While you don't receive fanfare day-to-day, you are REmarkable. ARN is proud to have you and your specialness illustrates our specialty. I am proud to stand up to celebrate each of you and to be a voice for us. I am grateful to you.
Collectively, we all REly on you, the nucleus of the REhabilitation team. Your dedication, skill, compassionate caRE, and service to your patients and families are unique. Your coordination of needs and priorities makes all the difference to each person you serve. Not many can orchestrate what you accomplish every day.
You are cause for celebration. You are also cause for pause, for care. How have you REjuvenated your spirit? Take the time for REfreshment: take a walk and listen, smell, and touch with all your senses. You deserve at least a half hour a day to REplenish your spirit in whatever way brings you joy. Not sure? Enjoy each bite of your next meal with your eyes closed and leave your phone/laptop on silent and in another room. Be mindful of a solitary experience of your choosing. You are a light to be celebrated and you deserve all of life's largest and smallest REwards. Enjoy each little moment of life because you are the luminosity of the Nightingale lamp. Thank you for your REsolve, bringing all of yourself to live every day.
Happy Nurses Month!
Sincerely,
Maria Radwanski, MSN RN CRRN CMGT-BC FARN
ARN Board of Directors President, 2022–2023
ARN Celebrates Nurses Month
The Association of Rehabilitation Nurses (ARN) joins the American Nurses Association (ANA) in celebrating Nurses Month this May. While nurses deserve to be recognized more than just one month or a week out of a year, ARN would like to take this time to acknowledge the impact that rehabilitation nurses make throughout the year. Members and non-members can take advantage of this month's offers.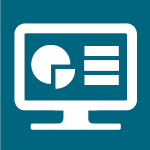 Expand Your Rehab Nursing Knowledge
The ARN Foundations curriculum is for nurses at every career stage looking for rehab-centered education to improve their practice.
Learn More