3 minutes reading time
(599 words)
Reliability of the Timed Up and Go Test in Fibromyalgia
Revisiting a popular Rehabilitation Nursing Journal study that used manual and automatic chronometers to evaluate the test-retest reliability of the timed up and go test in women with fibromyalgia.
A chronic syndrome that primarily affects women, fibromyalgia (FM) is most often characterized by widespread pain, fatigue, poor physical fitness, impaired cognition, stiffness, depression, trouble balancing, high risk of falling, and sleep disturbances.
Testing for FM in rehabilitation settings
The two tests most often used to evaluate agility and balance in people with FM are Podsiadlo and Richardson's (1991) timed up and go (TUG) test and a variation, the 8-feet up and go test (Rikli & Jones, 1999). Both tests time patients as they stand up from a chair with back support, walk to a mark a set distance away, and return to sit in the chair. The distance from the chair to the mark is 3 m (9.84 feet) for the TUG, while the 8-feet up and go test saves space with an 8 ft (2.44 m) distance.
These tests are used not only for assessments but also to measure changes after treatment.
RNJ authors evaluate test reliability
Authors of a study published in Rehabilitation Nursing Journal emphasize that rehab professionals need to have information about fitness tests' variability in scores and know that a patient's real score is "within a range, which can differ from one test to another and from one population to another." When scores are used to assess change after a treatment, the score needs to be above or below the initial range to truly measure change.
The TUG is not only more reliable than the 8-feet up and go test, but the TUG also has a significant relationship with the patient's pain and the impact of their FM.
This RNJ study, which uses manual and automatic timers, seeks to measure the test-retest reliability of the TUG for women with FM. Investigators also hoped to provide information about the change in the minimal real difference according to the device used.
To do so, they timed 49 women with FM performing the TUG three times each, with time measured by both manual stopwatch and automatic chronometer.
Findings and clinical relevance
Their study produced data that support the reliability of the TUG for assessing agility and dynamic balance of women with FM and the automatic chronometer's increased reliability and lower smallest real difference. The authors conclude that manual stopwatches are still reliable, but they recommend the use of automatic chronometers, citing the measurable improvement in reliability and the timer's relatively low cost in terms of both money and time.
The study's data also call into question the "change" measured in some previous TUG studies. The authors mention three studies in which investigators showed TUG changes of less than 9.327%, which is also the smallest real difference using a manual stopwatch in this study. This study's results suggest that the "change" seen in these previous studies may not reflect a change in patient performance but error of human use of the stopwatch. This information should be kept in mind by rehab professionals seeking to measure change in their patient's TUG performance.
RNJ access is a benefit of ARN membership
ARN members can log in above to access the full journal article. If you are not yet a member of ARN, join today and gain immediate access to RNJ's in-depth articles on current rehabilitation nursing practice issues, research and its implications, editorial features, and news about products and services for individuals with disabilities or chronic illnesses.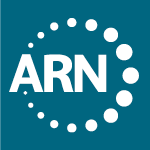 Join Your Specialty Organization
Become an ARN member today to achieve your professional goals as a rehabilitation nurse
Learn More