3 minutes reading time
(520 words)
Risk Factors for Falls in Adult Cancer Survivors: An Integrative Review
Did you know that accidental falls is considered a national health crisis with a high-risk factor amongst individuals with cancer?
Authors of a review published in Rehabilitation Nursing Journal found that "a high proportion of cancer survivors are at increased risk of falls and resultant injuries." (Campbell et al.,2018) They assert that falls are very prevalent among cancer survivors, possibly affecting up to about 50% of survivors. (Capone, 2012 as cited by Campbell et al., 2018).
Why are adult cancer more survivors susceptible to falls?
The authors recognize that predisposing factors exposing adult cancer survivors to falls are still not thoroughly understood. From a broad perspective, however, factors in older demographics like age, gender, cognitive impairment, depression, comorbidities, need for assistance with activities of daily living (ADLs), history of previous falls, and medications, indicate higher chances of falls in adult cancer survivors. (Rubenstein & Josephson, 2006 as cited by Campbell et al., 2018).
Even though age is an important factor that makes adult cancer patients more liable to a fall, the occurrence of falls extends to the general population and not only older adults. It's imperative to understand and identify the correlates of a fall in adult cancer survivors irrespective of age to apply the appropriate rehabilitation approaches to mitigate the risks of falls.
So what are the main factors associated with the risk of falls in adult cancer survivors?
Principal known risk factors for falls in adult cancer survivors
The results of the studies done show a range of non-modifiable and modifiable risk factors are associated with falls in adult cancer survivors. It is asserted that modifiable risk factors such as mobility or balance and gait impairments should be the foundation of a clinical fall risk assessment.
Nonmodifiable risk factors for falls in adult cancer survivors include but not limited to; advanced age and advanced cancer stage.
Falls among cancer survivors can have dire consequences like fractures, hematomas, fear of additional falls, institutionalization, and death.
The risk factors mentioned above provide targets that rehabilitation professionals can address to help reduce the risks associated with falls in cancer patient survivors.
RNJ access is a benefit of ARN membership

ARN members can log in above to access the full journal article. If you are not yet a member of ARN, join today and gain immediate access to RNJ's in-depth articles on current rehabilitation nursing practice issues, research and its implications, editorial features, and news about products and services for individuals with disabilities or chronic illnesses.
References
Campbell, G., Wolfe, R. A., & Klem, M. L. (2018). Riskfactors for falls in adult cancer survivors: An integrative review. Rehabilitation Nursing, 43(4), 201–213. doi: 10.1097/rnj.0000000000000173
Rubenstein, L. Z., & Josephson, K. R. (2006). Falls and their prevention in elderly people: What does the evidence show? The Medical Clinics of North America, 90(5), 807–824. doi:10.1016/ j.mcna.2006.05.013
Capone, L. J., Albert, N. M., Bena, J. F., & Tang, A. S. (2012). Predictors of a Fall Event in Hospitalized Patients With Cancer. Oncology Nursing Forum, 39(5), E407–E415. doi:10.1188/12. ONF.E407-E415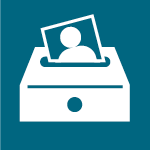 Submit a Member Spotlight!
Recognize a fellow member for noteworthy successes by nominating them for a Member Spotlight!
Learn More