2 minutes reading time
(420 words)
RNJ Corner: The Editorial Manager Website
Rehabilitation Nursing uses the online editorial management system, Editorial Manager, for submission of manuscripts. The website (https://www.editorialmanager.com/rnj/default.aspx), in addition to serving as the repository of manuscripts, provides important information for both authors and reviewers. Here is an overview of the information you can find on the Editorial Manager website.
New reviewers need to register. The 'register button' allows you to register as either an author or reviewer. You register only once even if you are submitting a manuscript this time versus being a reviewer or vice versa. There are two items on the website pertaining to reviewers: 1) the RNJ reviewer guidelines, and 2) a tutorial of how to use the system to submit a review. The reviewer guidelines give examples of what to do and not to do in reviewing. For instance, perhaps the paper needs assistance with grammar, sentence structure and syntax. You only need to note that once and not for every similar instance in the paper. The reviewer guidelines include instructions for receiving nursing continuing professional development (NCPD) credit for reviewing. The tutorial for reviewing contains step-by-step instructions (with screenshots) to help you navigate the site.
For Authors
The website includes: 1) author guidelines, 2) an author tutorial for submitting a paper, 3) guidelines for submitting a revised manuscript, 4) information on creating digital artwork, and 5) information about Editage, a professional editing service. The author guidelines are the 'nuts and bolts' of putting your paper together in RNJ's style, i.e., 7th edition of APA format, the headings and order of the sections in the paper, use of inclusive language, person first language, etc. Each of the different types of articles accepted are described in detail along with the preferred page count of each article. The tutorial on submitting an article include each step of the process. The accompanying screenshots in the tutorial make submitting a manuscript easy.
Once you have submitted a manuscript, it has gone through peer review and is now back to you, there are separate guidelines about how to re-submit the paper a 2nd time (the process is a bit different). If you are submitting artwork to accompany your manuscript, the guidelines for creating digital artwork is helpful for your submission. Lastly, there is information on Editage, a professional editing service. Often times this service (fee-for-service) is used by authors whose native language is not English. Papers are submitted to the site and then edited by professional staff. This service is available for all authors.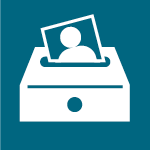 Submit a Member Spotlight!
Recognize a fellow member for noteworthy successes by nominating them for a Member Spotlight!
Learn More