1 minute reading time
(219 words)
Welcome ARN 2020 Class of Fellows
On October 21, ARN inducted its 2020 class of fellows during the REACH 2020 virtual conference. Established in 2019, the ARN Fellow Designation (FARN) is the most distinguished level of member, as well as a public hallmark of professional esteem.
Join us in recognizing and welcoming the following members who achieved fellow designation this year

​
These fellows went through a rigorous application process and successfully demonstrated outstanding leadership in rehabilitation nursing, and they have each provided notable contributions, service, and commitment to the specialty and ARN. Areas considered for the distinction include participation and leadership in ARN, consultation, research, education, practice, administration, advocacy, and public service.
ARN 2020 Class of Fellows
Michele Cournan, DNP FNP CN ANP-BC CRRN FARN
Anne Leclaire, MSN RN CRRN FARN
Dr. Leslie Neal-Boylan, PhD CRRN FNP-C RNC CS FARN
Tina Roma-Fisher, MSN RN CRRN FARN
Gail Sims, MSN RN CRRN FARN
Dr. Stephanie Vaughn, PhD RN CRRN FAHA FARN
Donna Williams, MSN RN CRRN FARN
Next opportunity to apply
The FARN Committee will begin accepting applications for the 2021 class of fellows in February of 2021. A brand-new webinar recording and applicant toolkit are now accessible on the ARN website that will help make it easier to understand the application criteria and steps to make sure your application is complete and best positioned for approval. Learn more >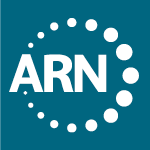 Join Your Specialty Organization
Become an ARN member today to achieve your professional goals as a rehabilitation nurse
Learn More