4 minutes reading time
(898 words)
Words of Solace, Hope, and Unity: Democracy Will Always Prevail
A statement from ARN President Dr. Patricia A. Quigley in response to the January 6, 2021, insurrection at the U.S. Capitol.
We are living through times of deep despair: the pandemic, anger and hatred, racial and social inequities, and assaults upon our democracy. I am outraged by the insurrection that took place last week at the U.S. Capitol. Still, I am a firm believer that hope, goodness, and unity will guide us and strengthen us even during these difficult times, which is why I wish to share my solace that comforted me last week: Colleagues, we nurses, are one in service to all in need.
On New Year's Eve, my husband and I embraced the New Year by praying for new days of kindness; respect, dignity, and health for everyone; and restoration of moral and ethical values that exemplify the best in people. This past year, the entire world has anguished over the strife and despair resulting from the millions of people sick and dying from COVID-19, losing their jobs and homes, waiting in long lines for food, and from healthcare workers and first responder heroes exhausted beyond belief. Yet in the final weeks of 2020, a secure presidential election followed by the availability of COVID-19 vaccination provided hope that we were turning the corner—help was on the way.
Sadly, last week we saw anger resulting from the presidential election results overshadow the hope of vaccinations needed to protect everyone. I have always known that anger is only one letter away from danger. And on January 6, the country witnessed anger that escalated to danger, leading to needless destruction, injury, and loss of life. This attack was an assault on our democracy and our Capitol, incited by the President of the United States.
The insurrection created fear and interrupted the constitutional process to begin the peaceful transition of power. Our democracy was at stake. Lives of our senators, congressmen and congresswomen, their staff, Capitol police, and other law enforcement were threatened. Our "People's House" was under attack on what should have been a ceremonial day. We watched in disbelief, despair, and, yes, anger over the violent and destructive assaults by our own against our own. I wept. We wept. Our nation wept.
Over the following days, we have learned more and more about the intentional planning of this assault, the lack of police protection to contain and deter such violence, and the dedication of national justice enforcement and national lawmakers to hold perpetrators accountable. We know that justice is prevailing. It always does, and Lady Liberty's light always shines bright.
As I dealt with my own anger while I watched news coverage of the January 6 violence with disbelief and outrage, I searched within myself for solace. During my sleepless nights, I remembered remarks President Barack Obama gave during the eulogy of the Senior Pastor, Honorable Reverend, and State Senator Clementa C. Pinckney, one of nine African Americans, killed senselessly during Bible study at the Emanuel African Methodist Episcopal Church in South Carolina in 2015.
President Obama said "as a nation, out of this terrible tragedy, God has visited grace upon us, for he has allowed us to see where we've been blind. … He has given us the chance, where we've been lost, to find our best selves. We may not have earned it, this grace, with our rancor and complacency, and short-sightedness and fear of each other—but we got it all the same. He gave it to us anyway. He's once more given us grace. But it is up to us now to make the most of it, to receive it with gratitude, and prove ourselves worthy of this gift" (Office of the Press Secretary, 2015).
As President Obama continued his remarks, he began to sing "Amazing Grace"… everything changed in that moment—everything. My tears flowed, not out of despair, but from my overflowing heart of comfort, to sing with him, the audience, our country, the world—Amazing Grace.
I share with you this source of my solace and my tears of comfort, in hopes that you too may find solace in my message, that you have found your source of solace and comfort in such difficult times that have wounded us all. And, that maybe you will share your source of solace with me and with others. We need each other, and others need us.
We know that justice will hold all persons who contributed to this assault accountable and make our United States of America ever stronger. We the People are resilient, even as our government is challenged to deal with a divided country in the face of political, cultural, and economic upheaval—in the face of a raging pandemic.
As nurses, dedicated to diversity, equity, and inclusion, we call upon all for an open heart, unity, dignity, respect, and healing. Let us all pray for those who feared, were injured, and the families of those who lost their lives, and hope for restoration to the values we hold dear. As nurses, our unwavering duty and loyalty to service, justice, and ethics continues to build trust in our profession, communities, and country.
As I close, with each new day, the sun shines anew and we never walk alone. Colleagues, we are one in service to all in need.
Patricia A. Quigley, PhD ARNP CRRN FAAN FAANP FARN
President, Association of Rehabilitation Nurses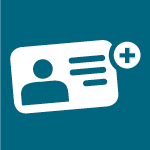 Join ARN!
Become an ARN member today to achieve your professional goals as a rehabilitation nurse.
Join Now