2 minutes reading time
(329 words)
Thank you, rehab nurses.
We're so grateful for you—you're putting yourself at risk to care for your patients and providing essential medical support and the company and care isolated patients need to have a positive quality of life.
This unprecedented time is difficult for everyone and more so for healthcare professionals and nurses, who often are having to make decisions on how to do the least harm rather than the most good, who are likely isolated from their friends and families, who have to be strong for their patients, and who need support like everyone else. There are few apart from your fellow nurses who will understand your specific feelings and your experience right now.

We've already been celebrating the Year of the Nurse in 2020, and this week marks International Nurses Week. Now, more than ever, we want to make sure the contributions of rehab nurses in all areas of the field are shared and highlighted. If you have a story to tell, a message to share, or words of encouragement for your fellow nurses, please post to your favorite social media platform, tag ARN, and use hashtags like #YearoftheNurse, #ThankYouNurses, and #rehabnurse. By doing so, we can build the conversation together, providing us a place to celebrate and commiserate with each other. We'll be sharing these posts on our social media channels, so follow ARN to stay connected.
Let's work together to highlight the efforts of rehab nurses everywhere, and create connections around the world that can get us through this difficult time. Share your joys, sorrows, challenges, and victories with your fellow nurses. We can work together to write the history of this moment and provide an outlet and a community for the rehab nursing community.
For more resources on how to provide for your patients, your communities, and yourself during the pandemic, visit the ARN coronavirus resource page. We're continuing to add more resources, so come back often, and please don't hesitate to send us suggestions for further resources.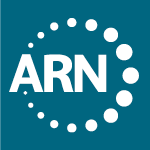 Join Your Specialty Organization
Become an ARN member today to achieve your professional goals as a rehabilitation nurse
Learn More