2 minutes reading time
(332 words)
ARN Statement Demonstrates Association's Commitment to Diversity, Equity, and Inclusion
In June of last year following the murder of George Floyd at the hands of police in Minneapolis, ARN 2019-2020 President Barbara Lutz, PhD RN CRRN PHNA-BC FAHA FAAN and Executive Director Gayle Irvin, MPH CAE issued a joint statement on racism and public health. In the statement, Barb and Gayle wrote, "ARN is committed to standing with our nursing, public health, and community partners to address issues of racial inequality, health inequity, and implicit bias. As rehabilitation nurses, we are committed to helping people recover from disabling illness and injury and prevent further disability. We can use that same commitment to address the debilitating and disabling effects of racism on the health and well-being of our citizens and our communities. It is our duty…it is our calling."
In the past months ARN has taken additional steps to enact this commitment, including by establishing a Diversity, Equity, and Inclusion Task Force chaired by Tonisha J. Melvin, DNP ANP-BC and Steven Powell, MSN RN-BC CRRN. The task force's goal is to ensure every aspect of the association is a representation of the diverse members it serves. Among the group's first priorities was to develop a policy statement that outlines ARN's commitment to diversity, inclusion, and equity. The statement was approved by members of the task force and ARN Board of Directors this month and is now accessible on the ARN website.
"It's fitting that the newly adopted ARN Diversity, Equity, and Inclusion statement was published this week of January 18, 2021, given the historic nature of both the inauguration of Kamala Harris—the country's first woman, first Black, and first Asian American vice president—as well as the celebration of Martin Luther King, Jr. Day," said Tonisha.
"We are excited to see this first step of the ARN DEI Task Force's work come to fruition, and look forward to taking continued, active steps towards helping ARN achieve its vision of serving as a model for acceptance and inclusiveness," added Steven.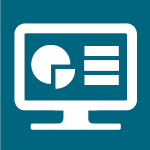 Expand Your Rehab Nursing Knowledge
The ARN Foundations curriculum is for nurses at every career stage looking for rehab-centered education to improve their practice.
Learn More