2 minutes reading time
(445 words)
RNJ Corner: March 2023
Hear from Rehabilitation Nursing Journal (RNJ) Editor-in-Chief, Pamela Larsen's updates on renaming of the 'This n' That' article, and her encouragement for more clinical consultations to be submitted in a less formal format for the journal.
---
Novice writers often find writing for journals intimidating. The internet, though, has brought many other writing opportunities such as blogs, wikis, e-newsletters, etc. Often times these other options can be a 'jump-start' to publishing in a journal or writing a book chapter. What is different, though, is the writing style. On social media, the writing style is conversational in nature versus the scholarly writing in Rehabilitation Nursing. As an example, a conversational style of writing is used in writing these articles for the RNJ Corner. Some of you, though, might want to take the next step of writing scholarly articles.
In the January/February issue, RNJ premiered a new feature titled This n' That. This feature is for clinical stories, sharing what 'works' on your unit, a best practice that you facility uses, etc. RNJ published a 2nd feature in the March/April issue. In the meantime, we have changed the title of This n' That's to Clinical Consultation. This new title better reflects your work. Also note that these clinical consultations are indexed and will be able to be 'found' in the literature.
This new feature has been successful, and the journal has received several clinical stories for upcoming issues. However, I am continuing to ask for more. Clinicians are the experts in rehab. These are your stories that need to be shared with a wider audience. Please consider sharing your experiences. As the editor, I am always available to help fine tune your article. These clinical consultations do not go through the formal submission process or RNJ's standard peer review process; however, they are reviewed by one editorial board member as well as myself. If you have any questions, please let me know. All questions and potential articles should be emailed to me at This email address is being protected from spambots. You need JavaScript enabled to view it.

Pamala D. Larsen
Editor-in-Chief
Rehabilitation Nursing Journal
Tell us about what you want to read
RNJ is hoping to hear from its readers (and non-readers). Take this quick, two-question survey to tell us about what you'd like to read in the RNJ.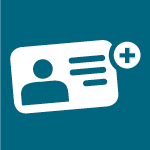 Join ARN!
Become an ARN member today to achieve your professional goals as a rehabilitation nurse.
Join Now