ARN REACH 2019 is the Annual Conference for Rehabilitation Nurses
ARN REACH 2019 was a live event that took place November 6-9, 2019 in Columbus, OH. Join us at next year's educational conference in San Antonio!
Thanks for joining me in Columbus!
Thank you all who joined me this November in Columbus for our 45th annual conference! If you need to provide details on REACH 2019 to your facility, please refer to my letter below and the conference webpages.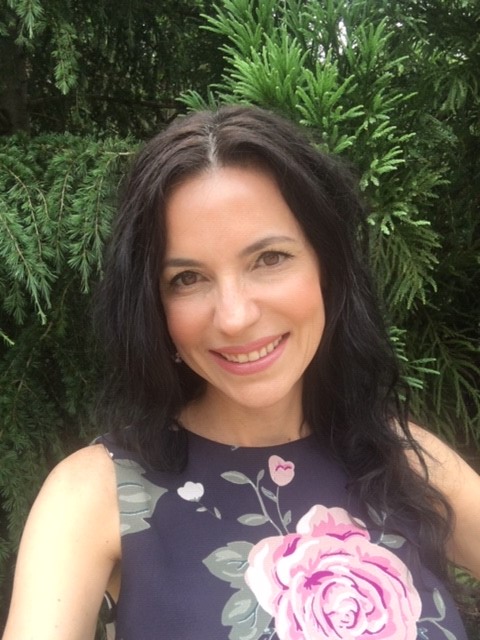 I am writing you from this revitalized riverfront community that resides in one of the nation's fastest-growing cities! So much so that it recently was named by the New York Times as one of the top 52 places in the world to visit in 2019!
Home to the newly opened National Veterans Memorial and Museum which sits on the Scioto Peninsula—Columbus, OH is now preparing to host rehab nurses and professionals from all over the country to attend ARN REACH 2019, November 6-9!
Nearly 1,000 dedicated rehab nursing professionals just like you will join us this fall. Our schedule features a number of innovative new educational programs inspired by our members' experiences. We also will be hosting celebrations for ARN's 45th anniversary!
PreConference Sessions and Optional Events Add to Your Week
If you choose to come early, on Tuesday and Wednesday, November 5-6, you will be delighted with the preconference sessions that are optional add-ons for you! Tuesday is dedicated to our first-ever Evidence-Based Practice Workshop, brought to you by Bernadette Mazurek Melnyk and Lynn Gallagher-Ford, both of The Ohio State University, College of Nursing.
On Wednesday morning, November 6, Clinical Nurse Specialist Sally Strong leads a session focusing on Medically Complex Patients and Rehabilitation Nurses: Partnering to Meet New Challenges. Wednesday afternoon you can learn about the latest on the IMPACT Act, during Rehab Unit Supervisor Jill Rye's and Nurse Administrator Kathy Clark's Mini IMPACT Course, or you might choose to register for a Professional Tour offering you the opportunity to see OhioHealth Rehabilitation Hospital, Dodd Rehabilitation Hospital, and Nationwide Children's Hospital. Each of these optional events are available for you to add-on to your conference experience when you register.
Energizing and Inspiring Keynote Speakers You Won't Want to Miss
ARN REACH 2019 officially kicks off Wednesday evening, November 6, when ARN President Michele Cournan welcomes attendees to the event and leads us all to the Opening Cocktail Reception in the Resource Center where you and your colleagues will discover the latest products from the exhibitors you have told us you want to talk with. A captivating Opening Keynote Address awaits you on Thursday morning, November 7 when Trisha Meili, the Central Park Jogger, will make you so proud of what you do every day, as she describes the horrific episode that led her to rehab, and all the rehab professionals who helped her recover and reclaim her life. On Saturday morning, REACH 2019 closes with Jason Kotecki explaining how he cures Adultitis: A Prescription for Less Stress and More Success.
In between all of the highlights noted above you will attend many REACH 2019 educational sessions, papers, posters and case studies presented by your peers. These nurse leaders will help strengthen your career, and offer you many opportunities to learn, grow, and connect with your colleagues. REACH 2019 provides you the opportunity to earn up to 44.25 CE credits during this exceptional conference.
I'm excited for you all to join me, and the rest of the 2019 Conference Planning Committee, in Columbus, November 6-9, as we REACH to attain the goals we have set for ourselves and our specialty!
Kindly,
Tiffany LeCroy, MSN RN CRRN FNP-C ACNS-BC
Unit Manager, Brain Injury Program, Shepherd Center
ARN REACH 2019 Conference Planning Committee Chair